Celebrating 60 Years in Cambridge
Serving the Community
This year we celebrate the milestone that A. F. Sandy Forbes Insurance in one form or another has been in business for 60 years! We can express it all in two simple words - Thank You!
Our family business began in 1959 when Alexander 'Sandy' Forbes bought an existing business in the Preston section of Cambridge and so Forbes Insurance was 'born'!
Sandy emigrated from Scotland as a young man after completing his role in the Royal Air Force Ferry Command as a pilot in WW2. Transatlantic flight was only in its infancy at the time and he was trained to deliver planes from their place of manufacture to the front line locations during the War. He came to Canada because there were many more opportunities here.
Just imagine, what were things like in an office environment 60 years ago? No computers, no cell phones, no fax machines, how things have changed over these many years. The telephone was used a lot more, people met in person and information was processed on paper on typewriters!
The way we do business has been revolutionized and impacted by technology just like all other industries. We have diversified the ways in which we communicate with our clients.
However, the one thing that has not changed is our customer's service experience. Uppermost in how we do our work is making sure that every customer receives one on one personal service. This is no different than it was sixty years ago and is something we work very hard to maintain. Our service to you is the most important part of what we do because it's the foundation of our business.
Sandy Forbes Proud War Efforts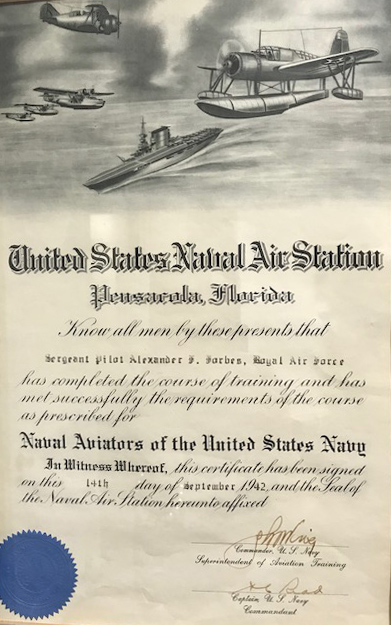 ---